USA Home Office: Contact Organics USA, Inc.
Address: 4947 US 75 Avenue
Maurice, Iowa 51036 USA
Email: info@contactorganics.com
For Immediate Release
France extends ban on pesticide use, including in private residences
Another developed nation is one step closer to being glyphosate free
Maurice, Iowa (August 4, 2022) – The French government has extended its ban on pesticide use to include private gardens, hotels, campsites, theme parks, healthcare establishments, sports facilities, and cemeteries. This new ban shows the EU's seriousness in phasing out synthetic herbicides like glyphosate and clears the path for naturally based, glyphosate-free weed control products such as the Contact Organics Weed Terminator Products.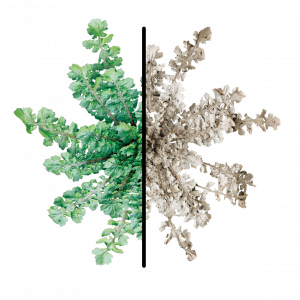 Before vs After Spraying
© Contact Organics
Scientific studies across the globe have shown beyond a doubt the need to reduce our exposure to toxins. In response, Contact Organics has developed technology and formulation of a non-toxic, environmentally friendly weed control by combining cutting-edge delivery technology and scientific research with naturally derived ingredients. Contact Organics Weed Terminator 20 and Boost work by stripping away the waxy outer layer of the plant and desiccates the plant by dehydration. Contact Organics bioherbicide is formulated for consistent performance. In addition to being an effective broad spectrum contact herbicide, it is fully biodegradable, beneficial to soil microbiology, reduces the potential for weeds to develop resistance. Our products work well on many invasive species such as marestail, tropical soda apple, silver leaf nightshade and many more. Contact Organics is cost effective when compared to other nontoxic herbicide products. It is not hard on your equipment and safe for use on farms, in gardens, at schools and parks, and in open spaces.
Visit contactorganics.com to buy Contact Organics Weed Terminator 20 and Boost.  Many different size options are available to suit everyone's needs. Our website also offers information about our patented delivery technology, specific weed management, and much more.
About Contact Organics
Contact Organics develops and manufactures proprietary, high performing, non-toxic weed and vegetative management products.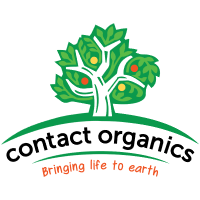 For further information contact
Contact Organics USA, Inc
Email: info@contactorganics.com